TRAVEL LEADERS Award Twin Cities' Lovick Family with Prestigious "Golden Legacy" Top Honor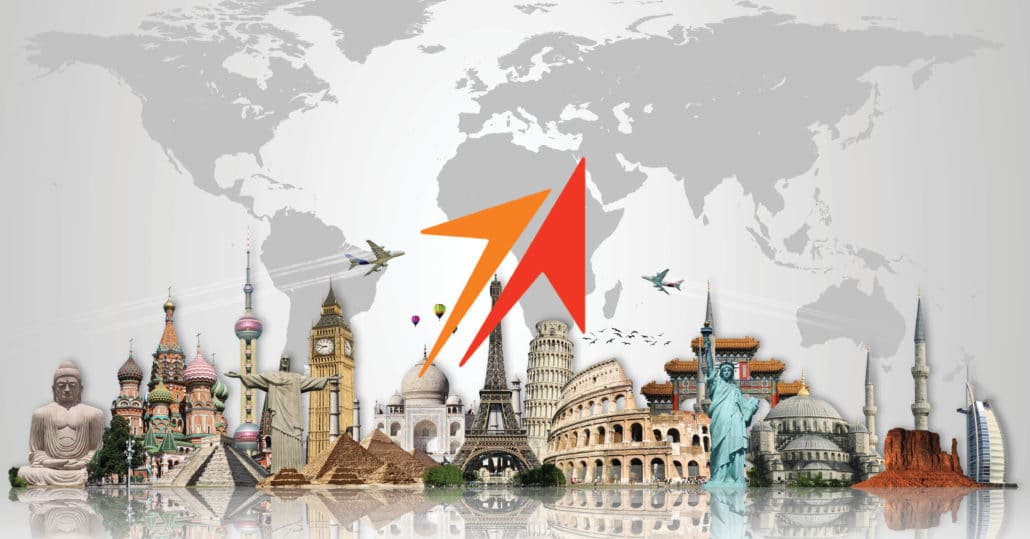 Salt Lake City, UT (September 11, 2009) – Today, Travel Leaders bestowed its highest annual honor, the Golden Legacy Award, onSandra and David Lovick Sr. – along with son David Jr. – the owners of three Travel Leaders locations in Eden Prairie, Maple Grove and Woodbury.  The Golden Legacy Award honors Travel Leaders Associates (franchisees) whose lifetime achievements best exemplify the franchise system's entrepreneurial spirit and highest quality standards.  The Lovicks' leadership was celebrated today during a special honors ceremony at the 2009 Travel Leaders National Meeting being held in Salt Lake City, UT, where this year's theme is "Meeting the Challenge, Forging Ahead."
"Very few have met the challenges of the travel industry as skillfully, tenaciously and as successfully as Sandy, David and Dave Jr. have over the past 25 years. They may be celebrating their silver anniversary, but their exceptional customer care and ensuing exemplary reputation assures their clients of an inspiring golden legacy other Travel Leaders across the country seek to emulate," stated Roger E. Block, CTC, President of Travel Leaders Franchise Group.  "On behalf of the hundreds of Travel Leaders franchised locations throughout the United States, I'm proud to salute the Lovicks' extraordinary legacy and I'm honored to congratulate them on receiving Travel Leaders' most prestigious award."
Receiving this year's Travel Leaders' Golden Legacy Award comes on the heels of being named the 2008 Associate of the Year.  Back-to-back recognition and honors with Travel Leaders' top two awards is unprecedented in the organization's history.  In addition, the Lovicks also received the Award of Excellence for the fifth year in a row.
The origins of the Lovicks' Travel Leaders locations came when Sandy began in the travel business in 1979.  Five years later, she started what was known as Market Square Travel on the edge of downtown Minneapolis in a renovated warehouse known as International Market Square.  The Lovicks joined Travel Leaders (then Ask Mr. Foster) in 1986, and are celebrating their 25th anniversary this September with a series of open houses September 14-18, 2009.
"The Lovicks' willingness to share their business knowledge and successful ideas with other Travel Leaders Associates is just one of the many reasons why they are so well-liked and respected by their peers across the U.S.," Block noted. "Their encouragement of employees to continually hone their travel expertise and knowledge – while taking advantage of all the training, educational opportunities and tools available through Travel Leaders and our highly regarded suppliers – underscores the success their business has had throughout the years."
As innovators, they are highly knowledgeable in the field of travel technology, often serving as early adapters with one prime example being their implementation of Voice over IP (VOIP). VOIP has been instrumental in enabling them to effectively grow to their business, while also enabling them to balance their staffing among their various locations.
Travel Leaders of Eden Prairie is located at 6409 City West Parkway, Suite 104; Travel Leaders of Maple Grove is located at 13756 83rd Way North; Travel Leaders of Woodbury is located at 7455 Currell Boulevard, Suite 107.  To learn more, call (651) 731-9706 or visit their Web sites: www.travelleaders.com/edenprairiemn; www.travelleaders.com/marketsquare; www.travelleaders.com/woodburymn.
Travel Leaders – when your journey includes us, you travel better.
#  #  #
Travel Leaders is transforming travel with a new name that boldly embodies our commitment to our vacation and business travel clients via a progressive approach toward each unique travel experience. Although the Travel Leaders name may be new, our top ten-ranked travel company has already assisted millions of travelers through our strong roots – the former Carlson Wagonlit Travel Associates, TraveLeaders and Tzell Travel Group have now joined together to form one of the industry's fastest-growing and robust networks of travel agents. Travel Leaders Franchise Group can trace its beginnings to 1984 as the Carlson franchise system "Ask Mr. Foster Travel," which itself was North America's first travel agency chain established in 1888.
The following two tabs change content below.
Our mission is to continuously grow through innovation and dedication to excellence-one relationship, one destination, one reservation at a time.
Latest posts by TVL Leaders (see all)