2008 Agency of the Year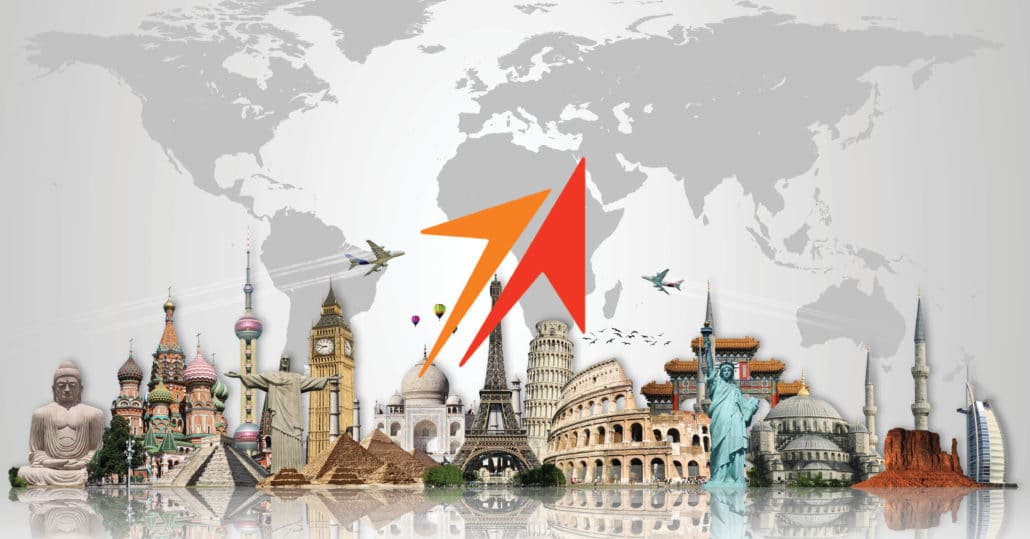 New Orleans, LA (August 22, 2008) — Today, Carlson Wagonlit Travel Associates – now rebranding as Travel Leaders – honored the enormous and continually growing success of Minnesota's Lovick Family, who were named as the travel agency powerhouse's "2008 Associates of the Year." David Lovick, Sr., his wife Sandra and son David, Jr., who own and operate six Carlson Wagonlit Travel locations (Crystal, Eagan, Eden Prairie, Maple Grove, St. Cloud and Woodbury), received their honor during a special ceremony held today during the 2008 Carlson Wagonlit Travel Associates National Meeting at the New Orleans Marriott, where the theme is "One Driving Force."
"By staking their impeccable reputations on offering exceptional service to Minnesota travelers with integrity, the Lovicks have continually demonstrated the dynamic can-do spirit worthy of the Associate of the Year honor," stated Roger E. Block, CTC, president of Travel Leaders. "Whether it's their strong work ethic, advocating their clients' best interests or in earning countless Awards of Excellence, the Lovicks are truly 'One Driving Force' on whom travelers can count and depend. On behalf of our 500 Carlson Wagonlit Travel locations nationally, I'm thrilled to congratulate the Lovicks on this high honor."
As one of the franchise organization's top two annual honors, recipients are judged on a point basis, precisely determining the level of commitment nominees have to Carlson Wagonlit Travel's many exclusive training, marketing and cutting-edge technology programs, while also recognizing the extraordinary customer service they provide to area travelers. Recipients must also be one of the year's Awards of Excellence winners. Yesterday, in winning that award for the fourth year in a row, the Lovicks were among only 27 franchisees achieving that proud distinction.
The origins of the Lovicks' Carlson Wagonlit Travel locations came when Sandy began in the travel business in 1979. Five years later, she started Market Square Travel on the edge of downtown Minneapolis in a renovated warehouse known as International Market Square. Since joining Carlson Wagonlit Travel (then Ask Mr. Foster) in 1986, the Lovicks grew their agency into six Minnesota locations with a healthy mix of leisure and corporate travel.
"Now operating a business that's two generations strong, the Lovicks are widely admired and well-liked by their peers, in part because of their willingness to help other Associates with ideas and support," Block noted. "Highly regarded for their fair play, they are known for their humor and grace, particularly among their employees."
As innovators, they are highly knowledgeable in the field of travel technology, often serving as early adapters, including for Voice over IP (VOIP). VOIP has been instrumental in enabling them to effectively grow to six locations, while also enabling them to balance their staffing among those locations.
Carlson Wagonlit Travel Associates announced on August 21, 2008, they would be rebranding over 500 locations in the United States as Travel Leaders. When your journey from a dream to a great story includes us, you travel better.
# # #
The Travel Leaders Associate network is part of the Travel Acquisitions Group, which includes The Travel Franchise Group, North America's largest travel agency franchisor. In 2008, for the twelfth consecutive year, a Travel Franchise Group brand was named the top travel business franchise by Entrepreneur's Franchise 500®; Franchise Times ranked the Associate Program as the 3rd top franchise overall in 2007 for the seventh year in a row.
The following two tabs change content below.
Our mission is to continuously grow through innovation and dedication to excellence-one relationship, one destination, one reservation at a time.
Latest posts by TVL Leaders (see all)